Law and Science Dissertation Grant
Health in Jail: Perspectives from People Living Inside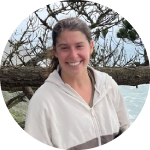 Sophie Allen, Dept. of Sociology, Stanford University
People sentenced for a crime have a right to "adequate healthcare" while imprisoned, and some scholars suggest that carceral settings can positively impact people's health by providing resources like food, shelter, and medical treatment. However, the criminal legal system has a well-documented, deleterious impact on individual and population health. US jails are inherently coercive, and they are part of a criminal system used to maintain racial and social hierarchies. The perspective of people living inside jail is essential for understanding the complicated ways in which jails can both improve and degrade people's health and wellbeing.
This project contributes in-depth interviews with people living inside a California jail during the coronavirus pandemic. Interview participants vary across gender, case status, preferred language, and other characteristics. Their perspectives about health, medical treatment, and coronavirus-related issues reveal the ways that jail can rescue, support, and protect, but can also neglect and inflict enduring harm on the people living inside. Through partnerships with jail doctors and community stakeholders, the project can inform practitioner policy, public advocacy, and societal reckoning with racialized mass criminalization. 
---
Retaking Control? Sending States and the Regulation of Temporary Labor Migration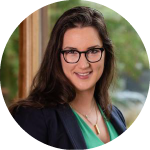 Kathryn Babineau, Dept. of Sociology, University of Virginia
The project traces the regulation of temporary labor migration programs in American agriculture. Recent decades have seen a substantial rise in global economic dependence on flows of documented migrants that come from temporary migrant worker programs (TMWPs). Such programs allow receiving country employers to exercise control over temporary workers, but also involve the 'suppliers' of migrant labor: the sending states from which migrants originate, which are forced to balance protections for nationals working abroad against the desire to make their migrant labor force more attractive to potential employers. Considering these developments, this multi-method project undertakes a migrant labor supply chain analysis to study the instrument controlling temporary labor migration law and enforcement in U.S. agriculture: The H-2A visa. It sheds light on the role that sending states play in perpetuating and/or breaking cycles of TMWP exploitation, including the creative strategies they deploy to provide legal protections and resources for their nationals abroad. Furthermore, it studies how sending states govern labor supply chains, including via interactions with non-state actors (e.g., businesses and worker-led coalitions) as well as receiving country governments. Indeed, these public-private collaborations might shift the balance of power between sending and receiving states.
Beyond its scholarly contributions, this dissertation has implications for visa policy discussions as several U.S. agencies and migrant sending countries actively discuss H-2A reform, and speaks to international governance organizations' concerns about the regulation of migrant labor supply chains. It also identifies how private regulation, which research shows is often ineffective at preventing worker abuse, might constructively and effectively intervene in migrant labor supply chains.
---
Framing the Law: Judges and Jury Instructions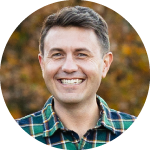 Matthew Baker, Dept. of Political Science, University of Georgia
Jury instructions are an important communication between judges, parties, jurors, and the public. To judges and lawyers, jury instructions present an opportunity to influence jurors and shape the legal issues in a case. Lawyers can also use instructions to gain an advantage over opposing counsel and increase the odds of a favorable verdict. Thus, jury instructions provide a lens into trial court actors' behavior. Within these instructions, trial court judges possess substantial discretion in how jury instructions are drafted and what instructions they read to jurors. We know little about how a judge's preferences or prior professional experience, such as work as a prosecutor or public defender, affect how a judge crafts law and defers to instructions proposed by attorneys. 
In addition to providing insight into the value and evolution of jury instructions in jury trials, this project tackles three related empirical questions: (1) how do judges' preferences and professional
backgrounds correlate with their decision-making on jury instructions, (2) what impact do jury instructions have on verdicts, and (3) do a judge's race and sex impact his or her use of implicit bias jury instructions? These questions will be explored using content analysis and computer assisted coding (e.g., natural language processing for text comparison) of federal criminal jury trials, drawn from 23 federal district courts. Analyses, which will also include interviews with judges and their staff, will capture nuanced information on the presence and content of jury instructions and features of the judge and attorneys participating in the case.
---
The Function of the Police in Encounters with Individuals Experiencing Homelessness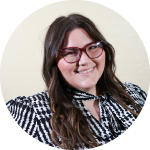 Katharine Brown, Dept. of Criminology & Criminal Justice, Arizona State University
Police officers have often been considered gatekeepers of the criminal justice system (CJS), with their decisions having the power to either divert individuals away from, or draw individuals into, the CJS. Formal decisions, such arrest or citation, are often the initial point of contact between the CJS and unhoused individuals. Recent research has found upwards of 20% of felony defendants were experiencing homelessness at the time of arrest and that housing status is related to more punitive outcomes and a future cycle of housing instability and incarceration. A solution to issues of homelessness that has been adopted by some jurisdictions has been to take a non-arrest approach— deploying outreach workers that are specialized in issues of homelessness, sometimes in coordination with the police. The proposed project explores the function of the police and outreach workers in response to issues of homelessness by asking three research questions: 1) How do police officers navigate formal and informal decision making in interactions with individuals experiencing homelessness? 2) What do police officers perceive their function to be regarding issues of homelessness? and 3) How do outreach workers (i.e., designated groups designed to respond to issues of homelessness) in Phoenix, Arizona respond to issues of homelessness and perceive the function of the police in this response? To answer these questions, the study uses a mixed-methods approach, drawing on a nationwide survey of police officers and ride-alongs with outreach workers in Phoenix, Arizona. 
---
Naming and Blaming Automated Decision-Making Systems: Analysis of Contesting Algorithmic Injustice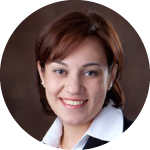 Esra Gules-Guctas, Dept. of Political Science, University at Albany--SUNY
Algorithmic tools and artificial intelligence applications have become a vital part of our daily lives, reshaping the way we live, and the way governments manage public services; yet we know little about how ordinary individuals understand their justice problems and respond to them in an increasingly automated world. Several recent studies demonstrate that algorithmic decision-making systems can produce a high number of false positives, improperly identifying individuals as noncompliers or wrongdoers, and they may replicate or exacerbate human bias against disadvantaged groups, reinforcing structural discrimination. 
This study examines how legal consciousness is produced in the context of algorithmic harms and the grounds that enable perception of injuries/algorithmic harms resulting from the use of technologies of poverty management (e.g., disability benefits determinations, unemployment fraud determinations, and food assistance). Data collection will consist of in-depth semistructured interviews, court opinions, trial transcripts, witness testimony, and discovery materials from existing legal challenges involving these technologies. In addition, the study will examine the extent to which automation bias and presumed fairness (i.e., the tendency to assume technological tools are reliable and neutral) interfere with individuals' recourse to law. The study draws upon insights of literatures on critical data studies, human-computer interaction, procedural justice, legal mobilization, and legal consciousness. In doing so, it addresses the need for sociolegal scholars to develop more holistic perspectives concerning how individuals engage with and resist algorithmic decision-making systems. Understanding the factors that influence citizens' decisions to mobilize the law have important implications for understanding the current state of judicial scrutiny of automated decisions; the judiciary may be the first to address the novel challenges posed by algorithmic governance.
---
Negotiating Homeownership: The Paradox of Heirs' Property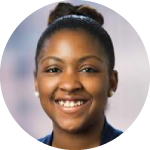 Jasmine Simington, Dept. of Sociology & Public Policy, University of Michigan
Wealth is a key financial safety net during economic shocks, and housing assets are the largest source of wealth for most U.S. households. And yet, there are stark racial inequalities in access to homeownership, and non-White homeowners do not reap the same economic benefits from ownership as White homeowners.  This project will use the case of heirs' property to better understand housing inequality and explore the role of property law in perpetuating racial disparities in homeownership and wealth accumulation.
When a person dies without a will, their property is classified as heirs' property, and becomes collectively owned by the deceased owner's living descendants. Heirs' property occurs more often amongst non-White and low-income homeowners. Compared to owners who purchase through the formal housing market, heirs' property owners face a greater risk of displacement and are limited in the ways they can exercise rights typically associated with ownership. For example, they cannot use their property for loan collateral, and often times, they are rejected from state benefits—like disaster recovery aid and home repair financial assistance—because of their ownership status. 
Using semi-structured interviews with heirs' property owners and traditional homeowners in Charleston, SC, this project explores how heirs navigate ownership responsibilities despite tenuous property rights, how both homeowner groups make sense of their ownership status, and offers policy remedies that reduce heirs' property ownership precarity. This project ultimately seeks to interrogate how legal distinctions in ownership naturalize and obscure socially constructed notions of property that create racial inequalities in wealth accumulation.
---
Defining Care and Coercion in Prisoner Reentry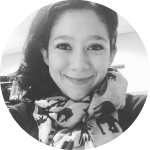 Maria Valdovinos, Dept. of Sociology, George Mason University
As a care institution, network of supportive services providers, and mediated process of societal reintegration, prisoner reentry aims to support the formerly incarcerated in the transition from incarceration to community. At the same time, prisoner reentry is characterized by disorganized provider networks, unresponsive policies, services misaligned to client needs, and programs that generally do not yield improved recidivism outcomes. Given the role and function of the reentry services provider in bridging correctional systems to the surrounding community, prisoner reentry is subject to coercive logics and practices that could explain many of these contradictions. Yet, the relationship between care and coercion in prisoner reentry and its impact on the formerly incarcerated as clients of reentry services is vastly underexamined. Using in-depth interviews of providers and clients in a large metropolitan reentry services network, this dissertation project explores this relationship by investigating how care and coercion are present, absent, coupled, and experienced in prisoner reentry across multiple vantage points, provider types, and levels of analysis. 
This proposed research will advance our understanding of how care and coercion elements interact to support or impede reentry. In doing so, findings will illuminate how the provision of care is socially organized for the formerly incarcerated at the provider network level, within organizational practice, and in everyday provider-client interaction. This nuanced context is key for understanding how the organization of reentry services contributes to observed reentry outcomes. Such understanding has implications for informing improved reentry policies and practices that can reduce post-incarceration recidivism and produce more equitable outcomes.
Collaboration and Adversarialism in Algorithmic Design and Governance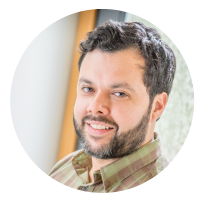 Fernando Delgado, Dept. of Information Science, Cornell University
Leveraging artificial intelligence techniques to simulate the work of attorneys is not new for the U.S. civil justice system.  Introduced in 2008 to a handful of jurists in an experimental research setting,  and first used for discovery in a 2012 case, the use of machine learning (ML) for automating attorney responsive review has become an important tool  in civil litigation. Given the critical role attorney document review and fact-finding plays in the resolution of civil litigation matters, alongside the legal profession's traditionally reluctant stance toward admitting new forms of expertise into legal deliberation, it was not a guaranteed outcome that ML would achieve any level of meaningful legitimacy. 
Using historical and ethnographic methods, this project seeks to understand this unique yet understudied technolegal practice at the heart of American civil discovery. It aims to chart out the contours of both the past and contemporary legal usage of ML across the US federal court system. Further, this project aims to draw lessons on how judicial and attorney roles and duties are impacted by the integration of data analytic techniques. It also aims to propose an accountability framework to address key open questions regarding the legal and ethical responsibilities of a new generation of legal technologists—who are not part of the traditional legal guild, yet—who increasingly play a critical role in ensuring the just and speedy determination of civil cases. 
---
Internet Technology Companies and Law Enforcement Access to Digital Evidence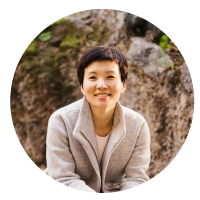 Yan Fang, Jurisprudence & Social Policy, University of California-Berkeley
Organizations play a large role in how law enforcement agencies obtain evidence. Each year, third-party organizations such as banks, hospitals, cellphone carriers, and internet technology companies respond to hundreds of thousands of search warrants, subpoenas, and other compulsory legal process requests. These third-party companies are not themselves the targets of these inquiries, but possess evidence relevant to investigations of potentially illegal conduct by others. This study examines how one important set of organizations—internet technology companies—respond to legal process requests from criminal law enforcement agencies. The goal is to explain how fundamental legal processes such as evidence gathering change as formal legal actors interact with new data, technologies, and organizations.
The project consists of the collection and analysis of two sources of data. The first are semi-structured interviews with legal, compliance, operations, and engineering staff for internet technology companies, and with criminal law enforcement investigators. These interviews will shed light on how internet technology companies review legal process requests, and the impact of companies' policies and processes on investigators seeking evidence. The second source of data consist of law enforcement guidelines and transparency reports on legal process requests published by companies over a five-year period. This analysis will help to identify changes in company policies, as well as to quantify the number of requests received, approved, and rejected by firms.
---
The Rarity of Police Prosecution: Prosecutors, the Law, and Police Misconduct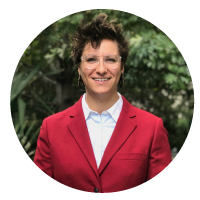 Ilana Friedman, Dept. of Sociology, University of Texas
In the post-Ferguson era, there is growing demand for the prosecution of police officers.  Additionally, the election of "progressive prosecutors" around the nation reflected a shift in the public discourse, where reform-oriented candidates vying for district attorney positions have explicitly campaigned on prosecuting police officers. However, despite heightened public attention and the election of reform-oriented prosecutors, police use of force typically does not result in indictment or conviction. This discrepancy raises captivating questions about when and under what circumstances police officers accused of misconduct are investigated, indicted, and prosecuted. This project examines the legal reality alongside the organizational structures involved with the investigation and prosecution of police misconduct. Using ethnography and in-depth interviews with civilians and legal professionals working in the domain of police-suspect investigations and prosecutions, this project explores the legal, organizational, and political environment surrounding police-suspect investigations and prosecutions.
Findings from this study will advance understanding of the relational role of law, politics, and organizations.  It will also expand knowledge of how prosecutors function and make decisions, including the organizational arrangements, incentive structures, and political pressures under which they operate. This project has the potential to offer evidence-based interventions targeted at addressing officer impunity and will enlighten how status and privilege afford particular protections from routine procedures of the criminal law. Improving the ways police officers' misconduct is held to account has the potential to save lives, and help to address a prominent element in current-day racial strife and inequality.
---
Understanding the Impact of Prosecutorial Regime Change on Attorney Relationships and Case Outcomes in Local Plea Bargaining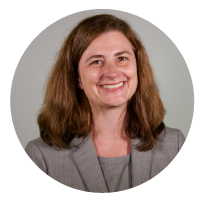 Catherine Grodensky, Sanford School of Public Policy, Duke University
"Progressive prosecutors" are being elected in jurisdictions across the United States based on promises to reduce punitiveness and racial disparities in the criminal justice system, but little is known about how they will impact processes and outcomes in local criminal courts. The vast majority of criminal cases are resolved through a plea deal: an agreement between prosecution and defense that a defendant plead guilty to a crime, typically in exchange for a more lenient sentence than expected at trial. Plea deals are produced within a complex set of relationships among prosecutors and defense attorneys who act according to the norms of a specific courtroom community. Current legal and political models do not predict how new progressive prosecutors will change plea processes or outcomes, but the models do suggest a multitude of factors that may impact plea bargaining beyond the ideology of the elected chief prosecutor.
This study examines factors that influence plea negotiation behaviors by prosecutors and defense attorneys, and how changes in prosecutorial regimes and ideology impact plea negotiation and case dispositions. The study uses: 1) qualitative interview data with prosecutors and public defenders; and 2) quantitative court and sentencing data from four districts in North Carolina that vary in the ideology and tenure of their elected prosecutor. The findings of this study will contribute to political science, law, and public policy literatures, and will inform current criminal justice reform efforts by highlighting vulnerabilities in the plea bargaining process that may be targeted through innovative policy and practice.
---
Who Owns the Mountain? Foreign Investment and the Battle for Simandou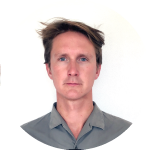 Gustav Kalm, Department of Anthropology, Columbia University
Foreign direct investment has been one of the key economic-legal techniques that has organized the current setup of the world economy under the conditions of the international fragmentation of production. Current global distribution of wealth and income are the results, in part, of the international and country-specific regulations of such economic flows. The regulations pertaining to international capital flows and foreign direct investment more specifically are key among such rules. Since the 1980s, the progressive relaxation of capital controls, the advancement of investor-state arbitration, and the mushrooming of investment promotion agencies have all shifted the role of developmental states to come to be seen increasingly as foreign capital attraction vehicles.
This research focuses on two nodes in the international investment realm. Paris, France is one of the main sites where lawyers prepare investment contracts and where many disputes between foreign investors and states are litigated and settled, especially for investment projects targeted to the African continent. Guinea is a relatively small nation in West Africa that has seen a variety of post-colonial political regimes from Sékou Touré's self-proclaimed Marxist-Leninism to World Bank and International Monetary Fund backed economically liberal military and civilian regimes. All of these regimes claim foreign investment in mining as a key leverage for economic and social development.
Based on ethnographic research at Parisian law firms and prospected mining investment sites in Guinea, this study shows how foreign investment comes to signify radically different things in these venues and how the regulation of investment flows materially reconfigures human livelihoods.
---
Examining the Role of Evidence-based Suspicion in Racial Disparities in Wrongful Convictions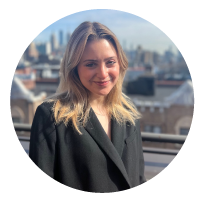 Jacqueline Katzman, Dept. of Psychology, John Jay College of Criminal Justice/CUNY
There are racial disparities in the rates of wrongful convictions, with Black exonerees disproportionately represented among the population of those exonerated, in DNA and non-DNA exonerations alike. This racial disparity also exists for those exonerees who were wrongfully convicted, at least in part, because an eyewitness mistakenly identified them. This project examines mechanisms that might contribute to racial disparities in exoneration data, with a particular focus on racial disparities in the base rate of culprit-present lineups. The base rate of culprit-present lineups refers to the ratio of guilty versus innocent suspects in identification procedures in a jurisdiction. When the base rate of culprit-present lineups is low, a positive identification of a suspect in a lineup serves as a less reliable indicator of the suspect's guilt than when it is high.
Study 1 is a meta-analytic examination of whether identifications of Black suspects are less diagnostic of guilt than are identifications of White suspects. Studies 2 and 3 will use an experimental paradigm with police officers and attorneys to examine whether they are less sensitive to prior evidence of guilt when the suspect is Black as opposed to White. Findings from this research will shed light on the factors that contribute to racial disparities in exoneration data based on eyewitness misidentifications. Additionally, this research will contribute to calls for policy reforms that prevent officers from placing suspects in identification procedures when there is little evidence connecting them to the crime. 
---
The Construction of Victimhood in Human Trafficking Intervenion Courts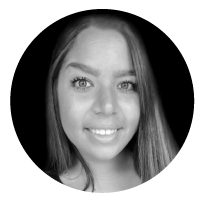 Lauren Moton, Dept. of Criminal Justice, John Jay College of Criminal Justice/CUNY
Human trafficking intervention courts (HTICs) across the U.S. require defendants—who are often arrested on prostitution-related charges—to admit that they are victims of human trafficking in order to qualify for the HTICs' services and other social supports. However, these courts do not necessarily acknowledge that defendants may be trading sex voluntarily, without direct force or coercion from a third party, thereby raising questions about the relevance and meaning of the "victim" label within HTICs. 
This dissertation research aims to address two distinct, but interrelated questions: A) at the institutional level, how do the HTICs' rules, norms, procedures, and various stakeholders implement and give meaning to the "victim" label, and why? And B) at the individual level, how do the people who go through these courts—namely, those charged with prostitution and given the option to participate in the HTICs—understand and give meaning to the "victim" label and its application to them? This research will involve HTIC courtroom observations and semi-structured interviews with HTIC defendants and a range of relevant stakeholders to investigate how victimhood is variously constructed, interpreted, and given meaning within HTICs in three geographically diverse sites. This work will advance understanding of how this label of "victim" is variously conceptualized in criminal court contexts; the obtainment of data and information across multiple sites may inform and improve the policies and practices related to HTICs, sex work, and human trafficking. 
Understanding Why Interracial Police-Civilian Interactions Can End Poorly
Kelly Burke, Dept. of Psychology, University of Illinois-Chicago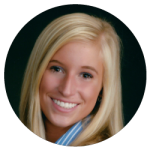 Racially charged incidents between the police and Black civilians have sparked massive protests over disparities in policing. The primary aim of this research is to explore how police officer interpersonal behavior differs during routine encounters with Black versus White civilians. It will also examine the phenomenon of stereotype threat among police officers: officers' fear of confirming or being perceived in a manner consistent with the "racist police officer" stereotype. Using an online experimental methodology, police officer participants will take the role of an officer in a realistic first-person-perspective video simulation depicting a routine traffic stop where civilian race and the presence of situational cues priming the stereotype are varied. After the role-playing video, participants will respond to open- and closed-ended measures.
The study has the potential to advance the field's understanding of whether and how civilian race shapes officers' interpersonal behavior in everyday routine encounters, which have received much less attention than use-of-force encounters and are key to shaping police-community relations. Very little experimental work has examined the psychological factors that might help understand this important issue, limiting the field's understanding of the causal role that race plays in shaping officers' behavior or the psychological mechanisms involved. This study will also advance the literature on stereotype threat by being the first to experimentally manipulate stereotype threat among officers. In doing so, it will provide information that can inform police training programs about ways to improve interactions between police officers and civilians.
---
Understanding the Role of Call-takers and Potential Procedural Justice Spill-over Effects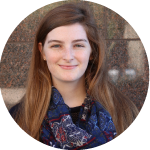 Michaela Flippin, Dept. of Criminology & Criminal Justice, Arizona State University
Calling 9-1-1 with the goal of mobilizing a response rarely results in a direct line to the entity one wishes to summon (e.g., police or fire). Rather, individuals connect with call-takers—those who are commonly considered "gatekeepers"—who gather pertinent information from callers and determine whether there is a need to allocate resources accordingly. Importantly, this interaction serves as the first point of contact with the criminal justice system for much of the public. As such, it is particularly troubling to consider how grossly understudied this facet of the criminal justice system is relative to other justice system components. After all, call-takers set the tone and trajectory of an entire incident. For this reason, it is critical to understand their role independently, as well as the impact of their actions on subsequent potential interactions. This project aims to shed light on this matter.
Using factorial vignettes embedded in online surveys administered to a nationally representative sample of U.S. adults, this study will assess the impact of call-taker variability in adherence to procedural justice practices on citizens' willingness to cooperate and the perceived legitimacy of both call-takers and police, as well as the ability of police officers to assuage citizen negative affect via procedurally-just tactics. This work will advance our understanding of how the behavior of one criminal justice actor (e.g., call-takers) impacts the perceptions and deference offered to subsequent criminal justice actors (e.g., police), a process referred to as the "spill-over effect," as well as the salience of procedural justice tactics.
---
Debtors' Rights in the Age of Mass Securitization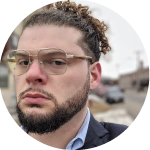 Walker Kahn, Dept. of Sociology & School of Law, University of Wisconsin
Markets in consumer debts are distinguished from markets in corporate stocks and bonds in that they are inherently intertwined with and bounded by the legal rights of everyday people. Profit margins and business strategies for consumer finance companies depend on how quickly collateral can be seized or wages garnished, and the legal procedures necessary to enforce claims to borrowers' property. Governments regulate the debt collection process through the judiciary, which oversees and legitimizes the seizure of debtors' property.
If a commercial society dependent on the extension of consumer credit requires the forcible collection of debt, the increased power of the financial sector raises critical questions: What is the impact of debt collection on the inequalities and precarity experienced by families and individuals? How has the judiciary managed lenders' new strategies in debt collection litigation, especially where they challenge debtors' legal rights and social safeguards?
To answer these questions, this multidisciplinary research will examine the evolution of residential mortgage foreclosure litigation in Cook County, Illinois, in the run-up to the 2007 housing crisis, using statistical analysis of court records and interviews with lawyers and judges involved in foreclosure. Residential mortgage foreclosure presents an extreme case where borrowers receive protections other types of debtors are denied. As mortgage securitization (the pooling and reselling of individual mortgages into liquid financial assets) became the dominant housing credit technology, these protections became key costs to mortgage industry participants, and the judiciary was forced to weigh protections for struggling homeowners against the exigencies of market actors. 
---
Defining Coercion during Plea Negotiations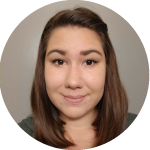 Samantha Luna, Dept. of Criminology, Law & Society, George Mason University 
For guilty pleas to be considered valid, courts are tasked with ensuring that pleas are entered knowingly, intelligently, voluntarily and with a factual basis of guilt (see Boykin v. Alabama, 1969; Brady v. United States, 1970). Despite voluntariness being an integral requirement for the acceptance of guilty pleas, what constitutes voluntariness, and its antithesis coercion, remains relatively unclear, largely subjective, and contested. This ambiguity in our understanding of coercion has consequences for the integrity of our criminal justice system. Most notably, without a clear understanding of coercion in plea negotiation settings, the legal requirements for voluntariness cannot be properly applied to guilty pleas.
This project will first test a theoretical definition of coercion during plea negotiations that was developed by synthesizing philosophical, legal, and psychological theory, and second examine third-party assessments of plea coercion claims. Study 1 is an experimental plea negotiation study that will involve defendant participants negotiating with mock, confederate prosecutors and defense attorneys in theoretically coercive and non-coercive situations. Study 2 will involve third party observers either watching a recorded plea negotiation in its entirety or watching summarized oral arguments about a theoretically coercive or non-coercive plea negotiation, and then evaluating defendants' post-sentencing requests to withdraw their plea. Findings from this research will shed light on how theoretical elements of coercion interact to impact plea decision-making and evaluations of coercion. Additionally, an empirically tested definition of coercion will increase our understanding of coercive plea practices and voluntary plea decisions. 
---
The Administration of Impunity: An Ethnography of Criminal Prosecution in Mexico City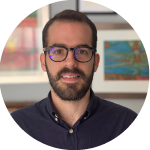 Esteban Salmon Perilliat, Dept. of Anthropology, Stanford University
Mexico has an impunity problem. Since the deployment of military forces in public security operations in 2006, the incidence of crimes such as homicide, armed robbery and extortion has increased dramatically. The criminal justice system has been overwhelmed by this upsurge, leaving most crimes unpunished. Seeking to relieve the overworked criminal justice system, the 2008 Constitutional Reform set Mexico on the path of thirteen other Latin American countries transitioning from an inquisitorial justice system to an adversarial one. The reform implemented in 2016 sought to streamline criminal cases by offering prosecutors alternatives to full court trials. These policies increased prosecutors' power by giving them larger discretion over how to handle criminal cases. Yet, contrary to reformers' expectations, impunity rates have increased even further.
This project seeks to understand the changing role of prosecutors in the administration of punishment. It is centered around a long-term period of participant observation in a Mexico City neighborhood with exceptionally high rates of violent crime and the corresponding criminal investigation unit. Using interviews with individuals who have gone through criminal procedures and the prosecutors who have participated in those procedures, this project will gather and cross-check case narratives to trace how particular people and activities are selectively punished or left unpunished. By describing the bureaucratic practices, informal negotiations and aspirations for justice that sustain the everyday administration of punishment, this research contributes to the policy debate about the effects of expanding prosecutorial discretion on who and what gets punished.
---
Queering the American Family: Same-Sex Couples and the Marriage Green Card Process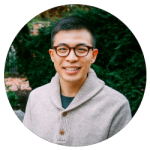 Juhwan Seo, Dept. of Sociology, Cornell University
Legal bureaucracy shapes the family formation aspirations and practices of green card applicants, with immigration officers playing a key discretionary role in upholding criminal justice and determining whether a marriage is fraudulent. This research seeks to shed light on how bureaucrats adjudicating the marriage green card process, who are tasked with rooting out fraud in the system, evaluate whether same-sex couples' marriages are "bona fide" and how couples in turn alter family behaviors based on risk-averse legal counsel.
This project will use interview data collected from three major actors involved in this process: 1) immigration officers who exercise critical discretion; 2) community advocates and legal service providers who serve as brokers in the immigration adjudication process; and 3) same-sex binational couples who apply for the marriage green card benefit in the U.S. In addition, the project will analyze archival documents that provide guidance on how immigration policy is interpreted as law and implemented at the bureaucratic level. This project will explain how the law can shape family behaviors and consequently give rise to the normative behavior of minoritized populations in a high-stakes context of surveillance.