New College Champion Student Success Fund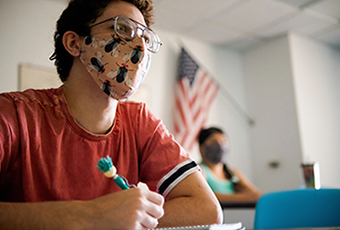 Close to 40% of New College students are first-generation students with many challenges. This Fund provides immediate financial assistance to students who cannot meet necessary and essential expenses in times of crisis while supporting areas with the highest impact to continue their education and graduate.
Peer Mentor
Program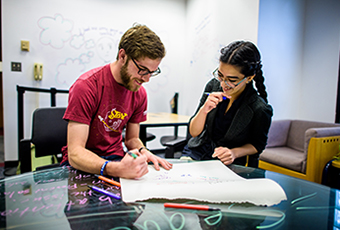 Trained Peer Mentors guide our first-year and first-time students to overcome various challenges by providing compassionate support. The near-peer model has proven success in our students' transition from being a new student to being a fully integrated student who self-advocates, locates, and takes advantage of opportunities available at ASU and beyond.
New ARC- New College Anti-Racism Council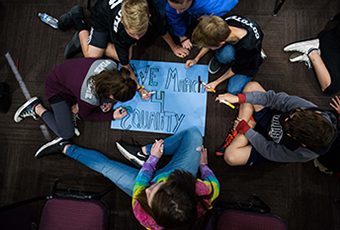 This comprehensive initiative fosters diversity, inclusion, access, and anti-racism among students, staff, faculty, and the greater community by creating innovative curriculum, technology tools, and cultural engagements. Your gift to this Fund will directly support our goals to build a positive social trajectory and meaningful and broad impact.
New College Scholarship Fund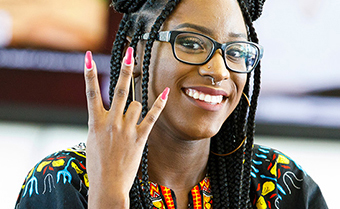 Over 46% of our students are Federal Pell Grant eligible, which means they are faced with many financial barriers and burdens. Scholarships are the most immediate way to grant the opportunity to our students to pay for tuition and books and complete their educational journeys. Scholarships make a significant impact on students' lives and their future successes.
Research Scholarship - Social Justice and Human Rights
Critical research that prepares students to meet the challenges of 21st-century issues of social justice and protection of human rights in local, national, international, and global contexts. The scholarship facilitates our students to advocate for alleviating political, economic, and social inequality and help build a rewarding future.
Global Learning - Study Abroad Scholarship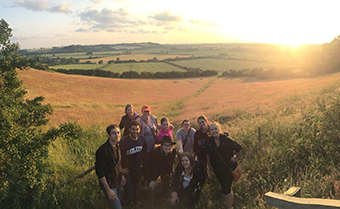 At New College, close to 50% of our students are underrepresented minority students who lack enriching opportunities to experience international travel and diverse cultures outside the United States. The unique study abroad program prepares our students for planning future life and career in the dynamic global economy.