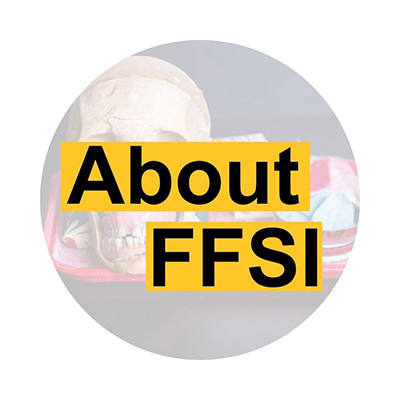 The Future of Forensic Science Initiative is a transdisciplinary hub of basic scientists, applied scientists, and practitioners pioneering a world-class intellectual space for forensic science at Arizona State University. Forensic science involves generating scientific knowledge and applying science to assist matters of law. To address grand challenges facing the justice system, we catalyze use-inspired basic research across disciplines to solve forensic problems and educate the next generation of forensic practitioners in the culture of science.
Our mission will be achieved by:
Inspiring scientists across disciplines at ASU and globally to yoke the advancement of fundamental human knowledge to address the very real needs of the legal system.

Instituting an excellent and accessible two-pronged approach to education in forensic science.  We will spark research scientists' interest in forensic evidence as a target for their basic science advancements and eliminate pseudoscience in forensic science practice through training legal practitioners (e.g., criminalists, lawyers, judges) and the public to be more astute consumers of evidence.

Serving as a bridge between the science and legal practitioner communities to disseminate scientific advances to forensic scientists, policy makers, law enforcement agencies, and courts; and provide a path of communication from legal practitioner communities to scientists to inspire problem-solving ideas.