Research at New College
Student Impact
Since 2011, approximately
450+ undergraduates

have been part of NCUIRE. Both on-ground and on-line students are welcome to participate.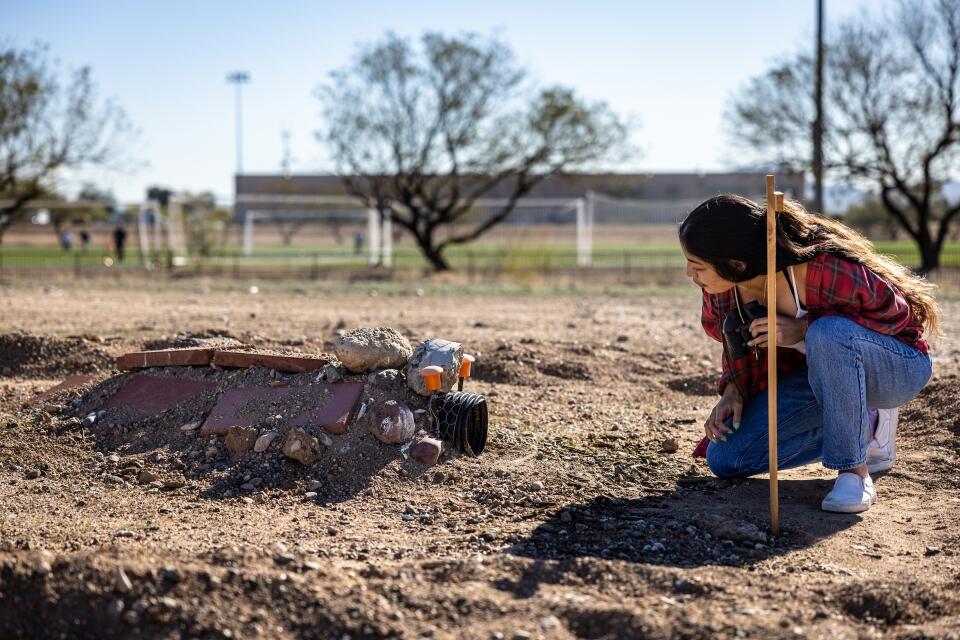 NCUIRE Gives Undergrads Opportunity to Conduct Research
Dimas' participation in NCUIRE has led to an internship this summer with the Wild at Heart wildlife rescue service in Cave Creek, Arizona, the next step toward what she hopes is a career as a wildlife veterinarian.
"That's been a huge benefit that I've personally gotten from this project," Dimas said. "I never would have connected with Wild at Heart had I not been on this NCUIRE team. It's given me a really great head start on my career. Getting into vet school is so competitive that if you don't have hands-on experience, you're probably not even going to be considered."
Using Twitter to track epidemics
ASU undergraduates are involved in nearly every aspect of the project. Many of them are able to participate through the New College Undergraduate Inquiry and Research Experiences (NCUIRE) Program, which Wang credits for providing students with the opportunity to work on meaningful research.
"Every line of code was written by undergraduate students," she said. "It's real industry experience because we're building this real tool. And I'm very proud of what they do, and I think they're proud of themselves, too, because they see what they can do. It's not something abstract. The output is real; it's something people can actually use."
Applied computing senior Andrew Lamontagne has been working on the project for a few semesters, handling raw data on the back end, from collection to processing to cleaning to visualization.