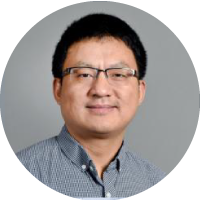 Kuai Xu
B2C2 Program Lead
Kuai Xu is an Associate Professor of Applied Computing program at the School of Mathematical and Natural Sciences, New College of Interdisciplinary Arts & Sciences, Arizona State University. His research interests include network security, Internet measurement, big data, data mining, and machine learning. His research projects are sponsored by National Science Foundation, ASU New College SRCA and NCUIRE Grants. He is a co-director of ASU Network Security and Forensics Laboratory.
---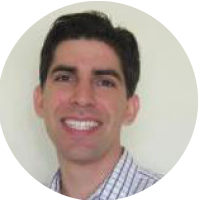 Nicholas Duran
Nicholas Duran is an associate professor of Psychology in the School of Social and Behavioral Sciences and affiliated faculty member with the cognitive science area of the Department of Psychology at ASU. He is also an executive board member of the Behavioral Data Science program. His research is focused on the ways in which complex cognitive processes are revealed in the dynamics of movement and language, both within individuals and across dyads and groups. Major areas of study include deception, perspective-taking, and collaborative problem-solving, as well as the connection between language and action, cognitive dynamics, and natural language processing and corpus analytics. 
---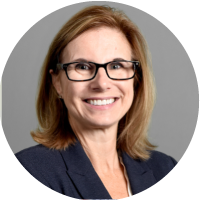 Lara Ferry
Lara Ferry is the associate dean of research and strategic initiatives for the New College of Interdisciplinary Arts and Sciences and a President's Professor. She holds an academic appointment in the School of Mathematical and Natural Sciences. She is also a senior sustainability scientist with the Julie Ann Wrigley Global Institute of Sustainability, affiliated faculty with the Biodesign Institute and the Global Security Initiative, and honors faculty in Barrett Honors College at Arizona State University.
---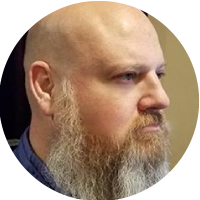 Alexander Halavais
Alexander Halavais is Associate Professor of Critical Data Studies at Arizona State University, where he researches ways in which datafication change the nature of learning and allow for new forms of collaboration and self-government. He directs the MA in Social Technologies / Critical Data Studies program. He previously served as the president of the Association of Internet Researchers and as the technical director of the Digital Media and Learning Hub at the University of California. The second edition of his Search Engine Society was published by Polity in 2017, and he is working on a book tentatively titled Data in People, Places, and Things.