Global Human Rights Hub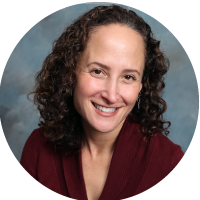 Heather Smith-Cannoy is an associate professor of political science whose work focuses on human rights and international law.  She is especially interested in the effects of international law on the rights of women. Her other research interests include sex trafficking, women and children's rights, public health, migration and statelessness.
---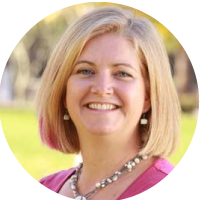 Dominique Roe-Sepowitz is an associate professor in the School of Social Work at Arizona State University and she is the director of the ASU Office of Sex Trafficking Intervention Research. Roe-Sepowitz has her master's degree and doctorate in social work and is a researcher, professor and a forensic social work practitioner. Dominique teaches in the clinical track of the masters of social work program as well as provides clinical intervention groups focused on abuse and trauma in the community to women and men exiting prostitution.  Dominique's research focus is on women and violence with a focus on prostitution and the therapeutic needs for exiting.  Her expertise includes sex trafficker profiles, establishing a prevalence of sex buyers, and sex trafficking victim prevention and intervention design.  Dominique works very closely with community groups including the Phoenix Police Department, the Phoenix Prosecutor's Office and Catholic Charities DIGNITY programs.  Her research work spans the prevention, detection, identification and trauma-focused treatment of sex trafficking victims.
---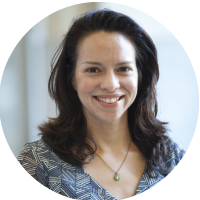 Kathleen M. Vogel is Professor and Deputy Director in the School for the Future of Innovation in Society at Arizona State University. She was previously a tenured associate professor in the School of Public Policy, University of Maryland. She was also a tenured professor in the Department of Political Science and was Director of the Science, Technology, and Society Program at North Carolina State University (NC State), and held a joint appointment in the Department of Science and Technology Studies and Judith V. Reppy Institute for Peace and Conflict Studies at Cornell University. Vogel holds a Ph.D. in bio-physical chemistry from Princeton University.
---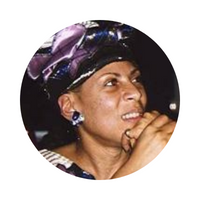 Akua Duku Anokye is an associate professor of Africana Language, Literature and Culture; an associate director of the School of Humanity Arts and Cultural Studies (HArCS) and director of New College International Initiatives, office of Interdisciplinary Global Learning and Engagement (IGLE). A sociolinguist, her research focuses on African diaspora orality and literacy practices, folklore, discourse analysis and oral history with a specialization in Ghanaian culture, religion, storytelling and dance. As director of New College international initiatives, she has collaborated with the social justice and human rights master's degree director to offer Internships on human trafficking and refugees seeking asylum. Students study human trafficking and refugees, volunteer with local agencies working in those two areas, travel to Ghana to intern with an NGO working on child trafficking at the end of the fall semester, and to Greece to work with several agencies working with refugees in the spring.